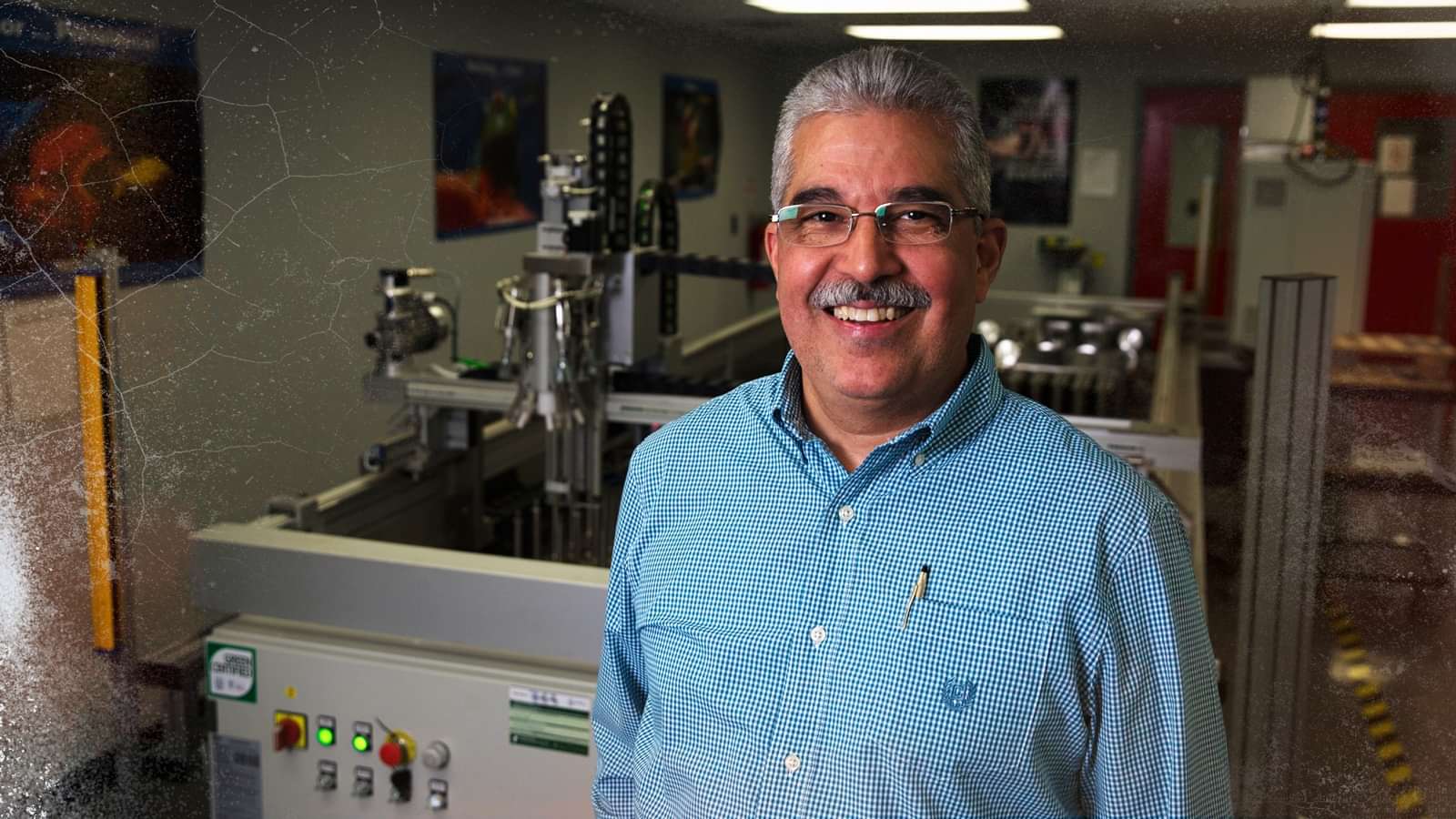 The dyeing process begins here. Polartec Dyeing experts have encyclopedic knowledge of fabric colors and how to achieve them. Using a spectrometer and a deep understanding of how dyes interact with fabrics, Colorists can match a partner's sample — which come in the form of other fabrics, pantone cards, or on one occasion, the handset of an avocado green rotary telephone — with incredible accuracy. To give you an idea of Polartec's palette, our Dye Lab produced 115K colors in three years, and Dye House Clerks keep all the dyeing histories in detailed shade folders to show for it.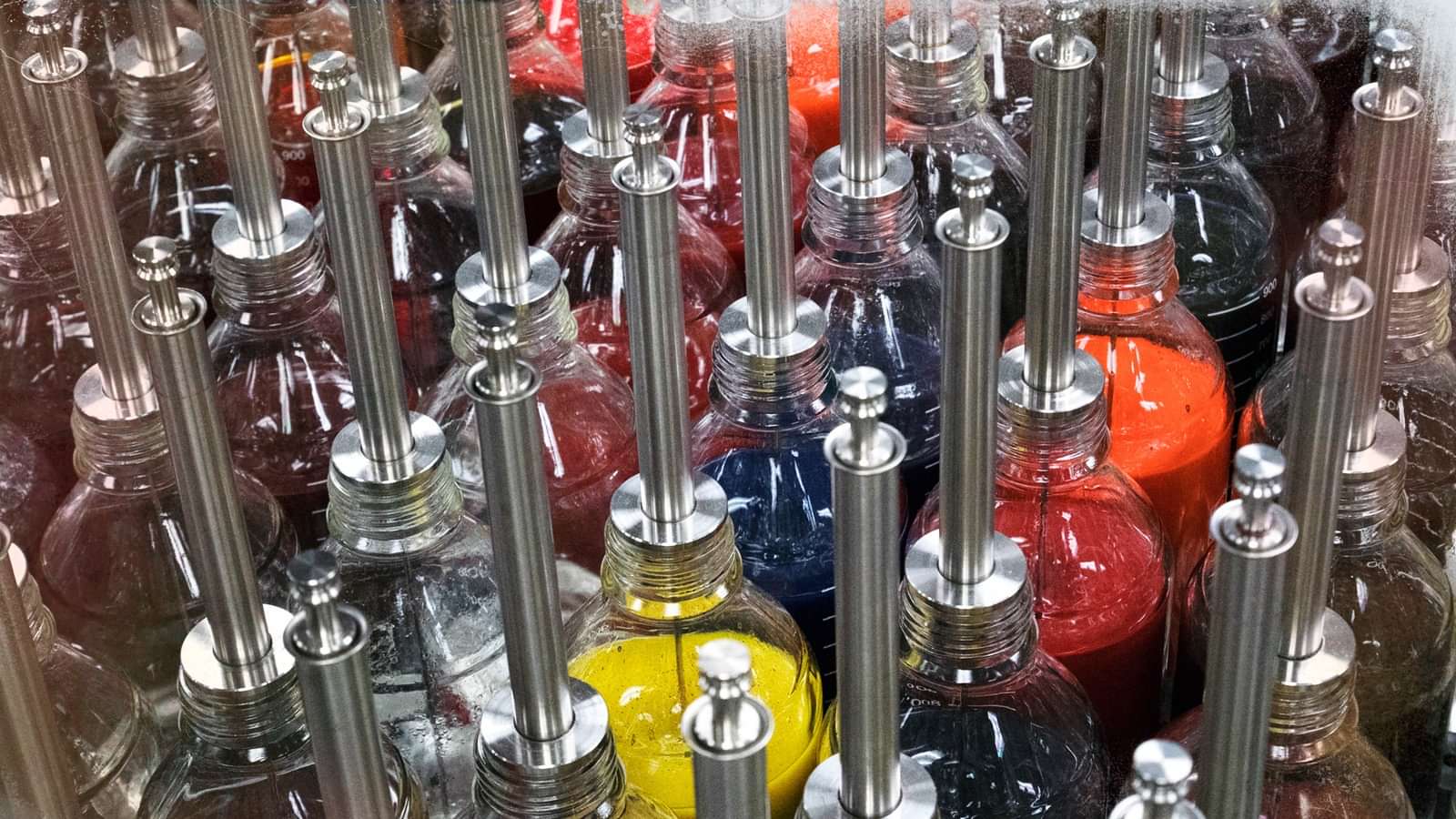 Fabric that has yet to undergo bleaching or dying is called "greige." With this dye-extracting machine, we can begin the process of turning our nylon, polyester, FR, and wool greige into just about any color a designer can imagine. A robotic head extracts dyes from the master colors and mixes them to match a pantone — or telephone — sent to us by the customer. <br /><br />The Technorama is an automated lab-dipping machine working 24 hours a day to produce up to 20 2"x2" lab-dip sample swatches at a time for our partners to choose from. This sampling capacity allows us to greatly increase speed to market.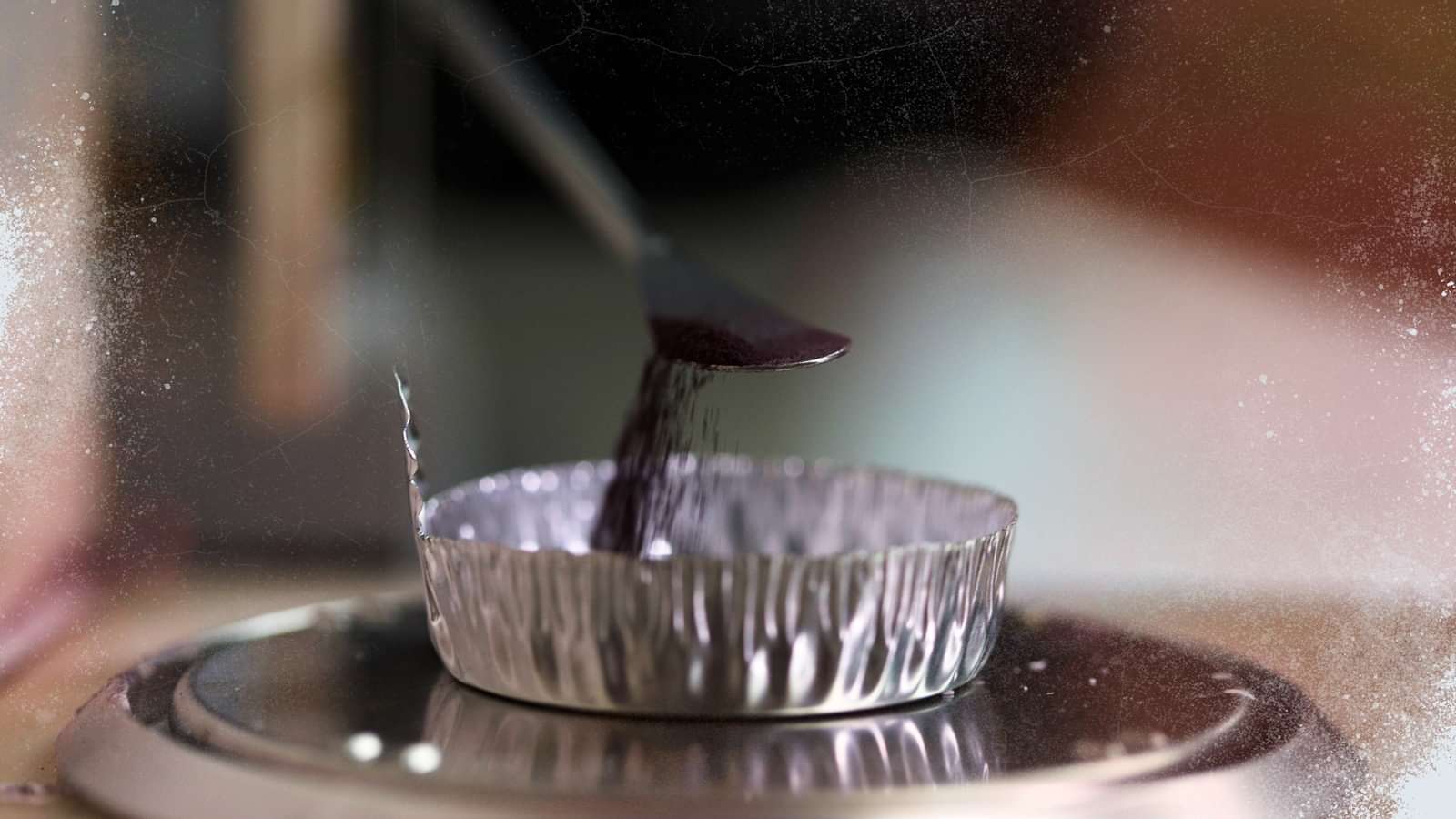 Once approved for production, a Dye Layer weighs out and bags precise ratios of various colors of powdered dyes to match the prototype. The bags are then placed on a rack for a Dye Mixer, who adds the mixture to a liquid solution to be fed into the Dye Jet.<br /><br />Finally, 300-500 lbs. of greige at a time are loaded into the Dye Jet to be dyed in any color imaginable.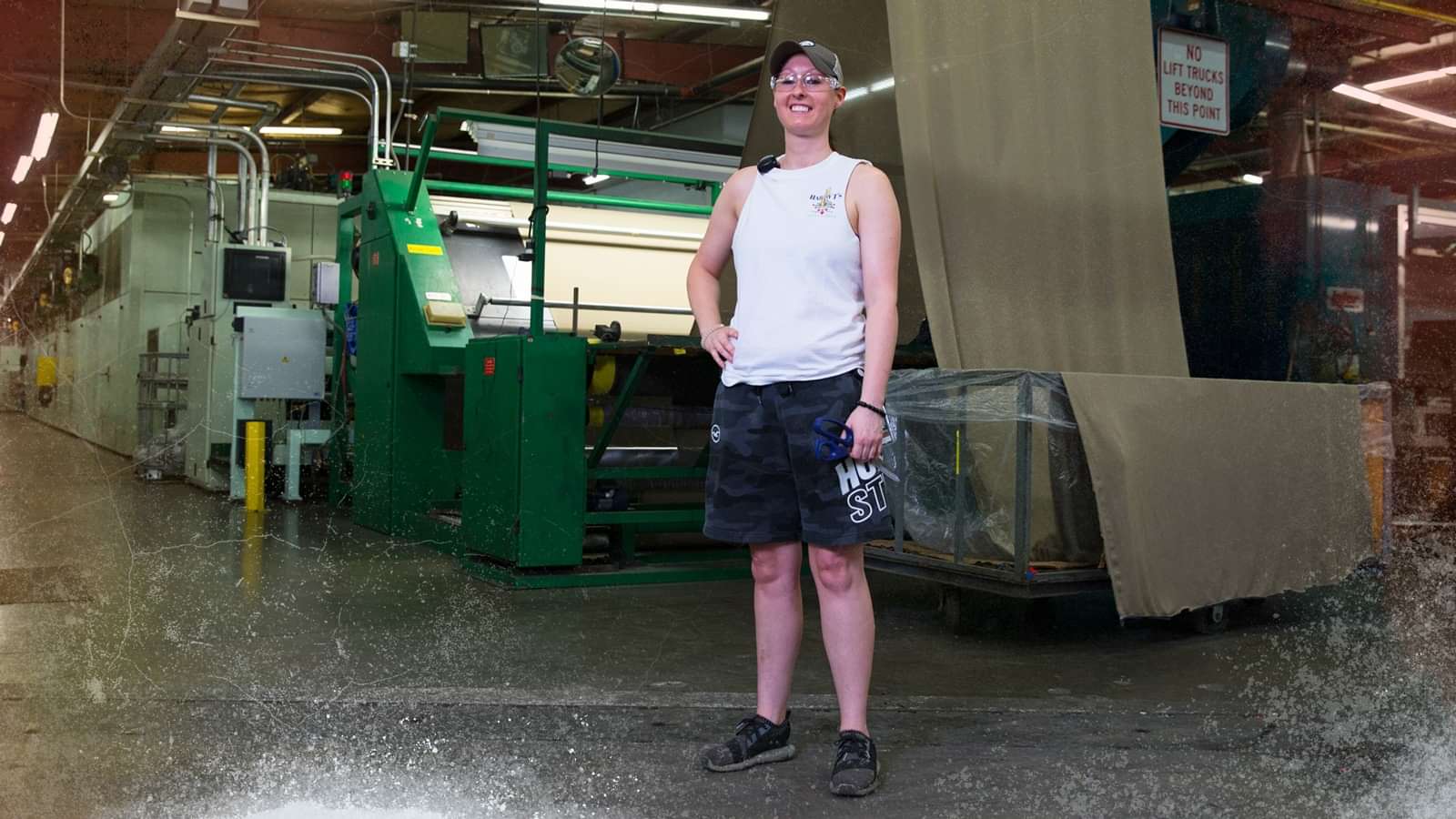 The Kenyon machine seen here has two main jobs. Because fabric can't be wet for the remainder of the finishing process, the Kenyon's first function is drying fabric after it comes out of the Dye Jet — it's effectively a giant oven. Chemistry can be applied through this machine as well, making its second function the wet-finishing part of the finishing process. This is where DWR, water-repellency, or antimicrobial treatments can be applied to a fabric run before it's dried and doffed to be sent down the line for continued processing.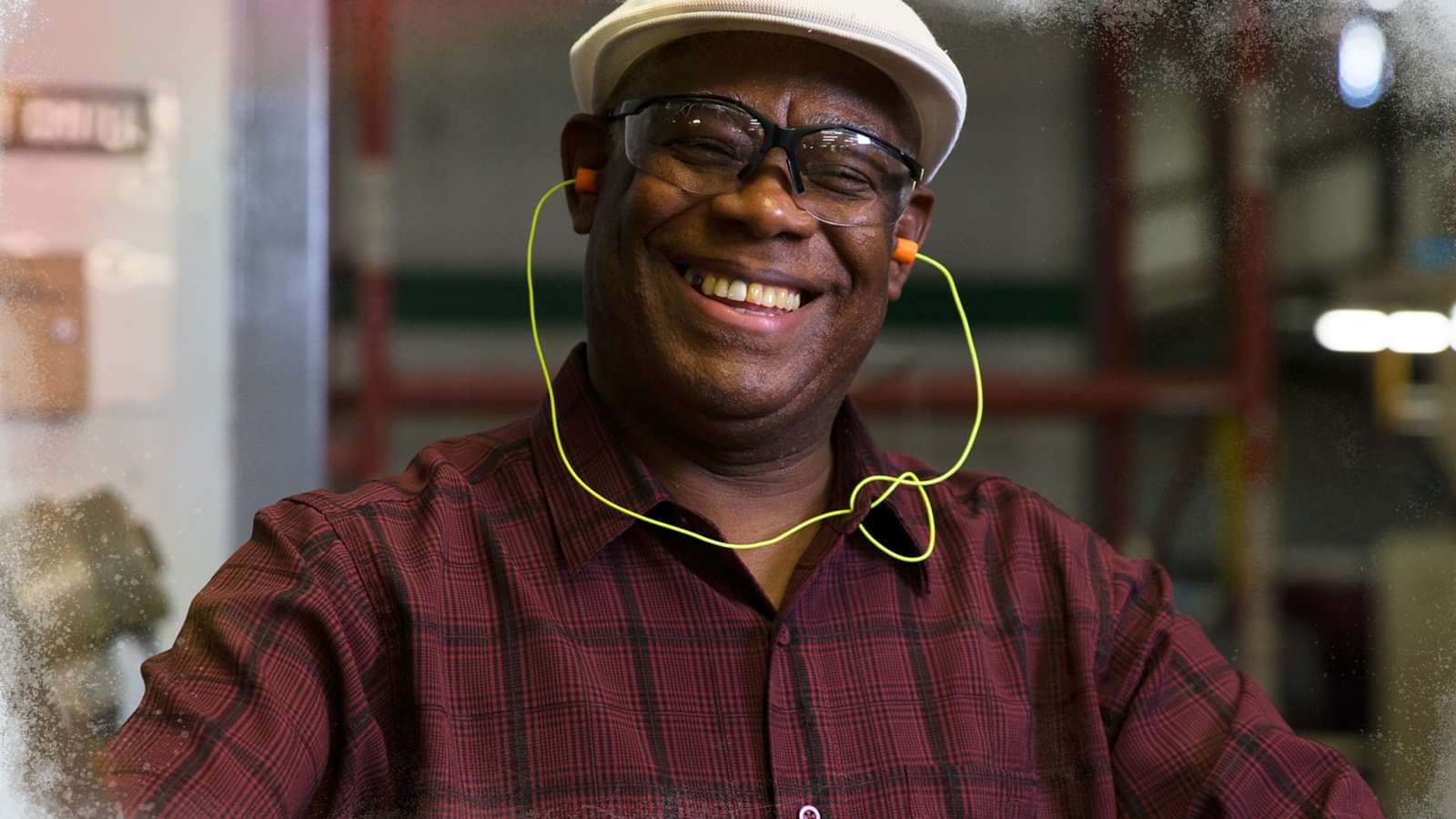 This is one of our Napper Operators, whose role represents a crucial step in what makes Polartec, Polartec. Napping involves a spinning thin metal wire that effectively tears the fabric's surface to give it the soft and fuzzy hand that has become Polartec's trademark.