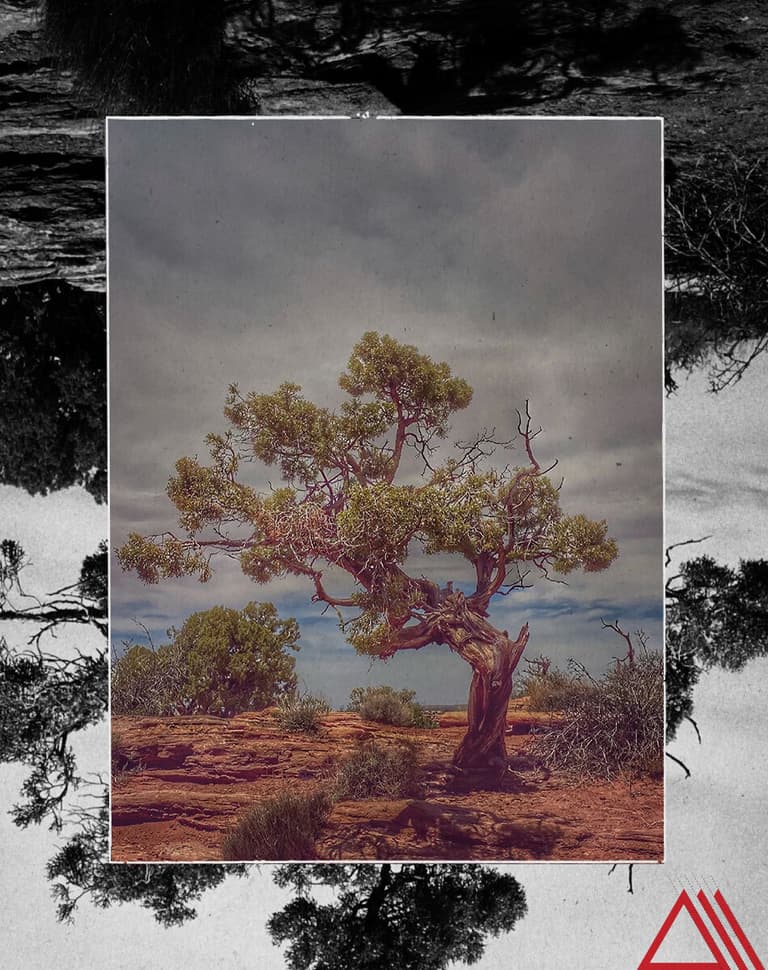 My excitement about the sunrise had me wide awake at 4:30am like a kid on Christmas morning. Running into a new day is one of my favorite things to do, and I had four of them to run into on my latest rip 'n' run in the southeast corner of Utah. I figured I better not miss my chance so I climbed out into the darkness fueled by unrelenting enthusiasm and the weakest coffee a cheap motel could provide. I had never seen anything like it. The sky turned into a bubbling caldera spewing red, orange and yellow against what was only moments ago the pale blue white memory of a fading night. There was no running. There was only standing, transfixed, in awe. At least for the moment.

The wind was high the days I was there, providing an added challenge to the struggle I was already feeling with my sea level legs standing at higher than 5,000'. The views were glorious though and running to see them made it even better. It's funny how walking 5 miles has almost become more difficult than running it, whereas just a few years ago I would've thought the other way around. There's something so invigorating about having speed beneath you as you cross over this ancient land. My thoughts wander far beyond the other adventure seekers around me as well as those who have traversed these trails before me. I'm taken back to a time when this land was called home to tribes, to nomads, to dinosaurs. What did it look like then? How did it feel? Do the ravens know? Do they remember?

As I run along the canyon's edge I'm startled at how the light plays off the twists and turns of what was once an ocean floor, leaving me to think I'm atop the Empire State Building looking down at the intense density of the city below. I blink my eyes in the way one does to ensure they're not crazy, and that their contact lenses are still floating around on their eyeballs where they were placed earlier that day. Nope, definitely not New York City, just a seemingly endless maze of secret wonder.