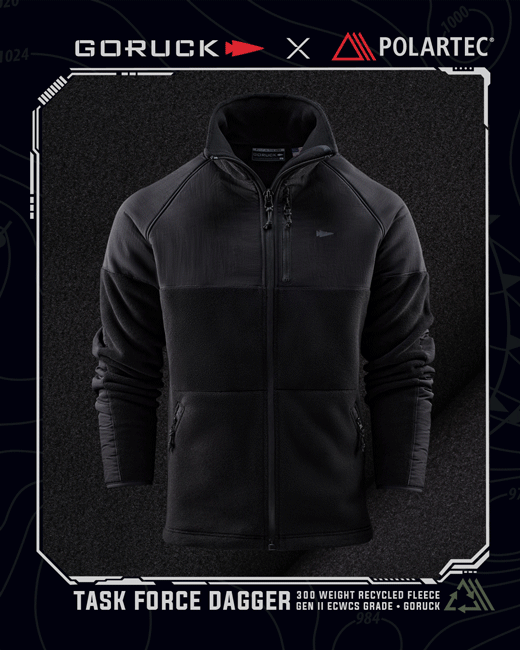 GORUCK released the Task Force Dagger jackets that pay homage to the 5th Special Forces Group that deployed to Afghanistan just 39 days after the September 11th attacks. These are new designs inspired by the same jackets the Operators wore on that mission, called Task Force Dagger, and even made with the same Polartec 300 Series Fleece.
This fleece style was necessary for surviving the night-time freezing temperatures of Afghanistan and the hot desert atmosphere during the day. Polartec 300 Series Fleece was part of the Gen II ECWCS standard issue because of its incredible thermal performance—It provides an excellent warmth-to-weight ratio; it offers unparalleled quality and durability; and its highly breathable and fast-drying properties are critical for comfort in changing conditions. It was the ultimate fabric that could keep Operators focused on the mission at hand.
GORUCK features the same USA-made Polartec 300 Series Fleece in a totally new design, but now made with 100% recycled materials and treated with non-PFAS durable water repellent (DWR). It's a jacket that kicks as much ass as the people who wore it 20 years ago.