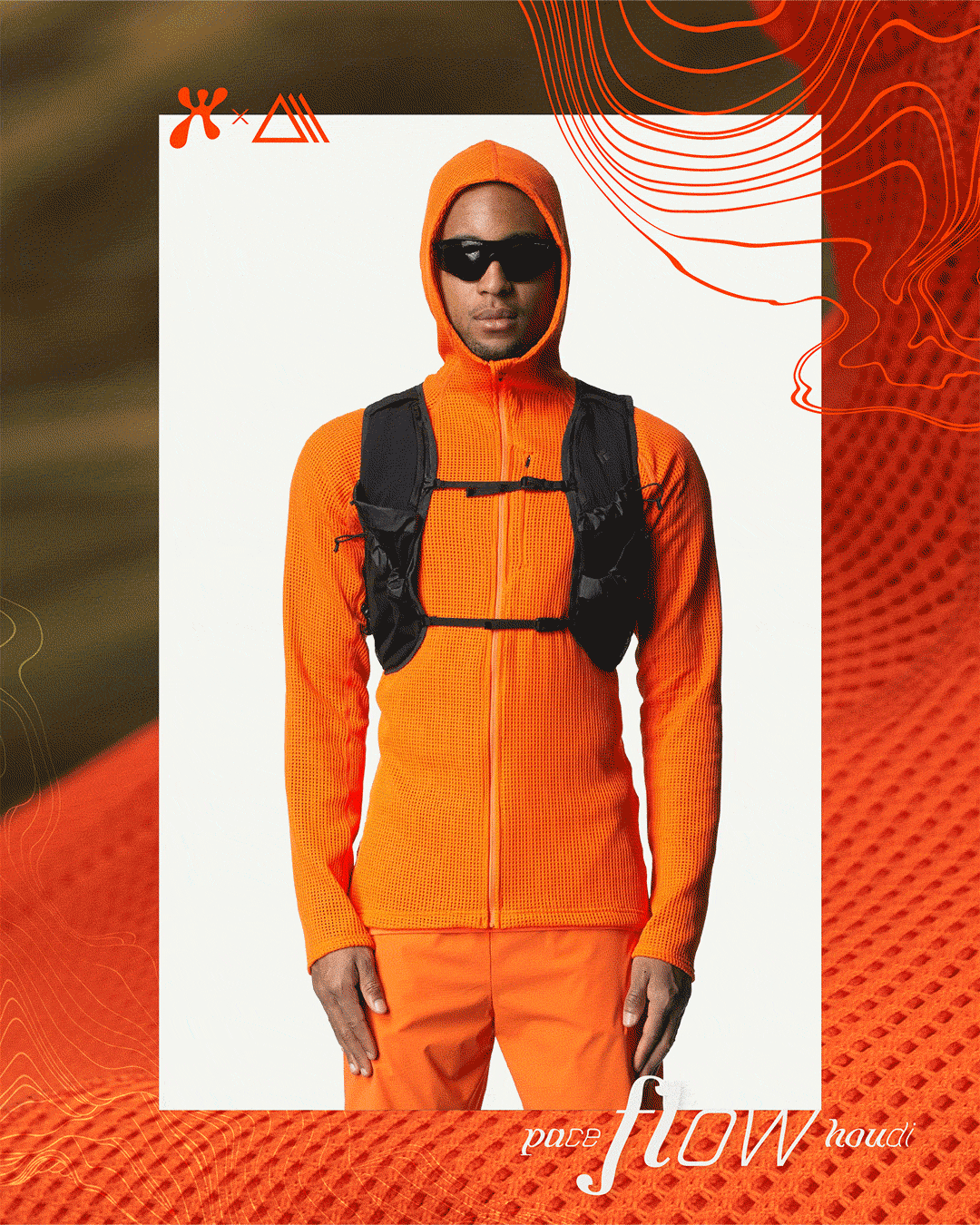 The Pace Flow Houdi is part of Houdini's Pace Collection. Not so much for a particular sport, but for a mindstate. It's nothing to do with speed. Nothing to do with P.R.s. It's movement and feeling. Sensations. The sounds of footsteps. Crinkling leaves. Breathing. Neurotransmitters sending out the good stuff.
In a world of ruthless measurement, the Pace Collection dares you to "Stop counting. Start feeling."
So Houdini made a line of clothing to get you to a place that doesn't exist. Because the real destination is right in-between your ears. Trippy, huh?
You might not need Houdini's exceptionally versatile and comfortable collection of clothing to get there. But if the goal is to free your mind and experience the outdoors, it won't hurt to take away thinking about bad clothing.