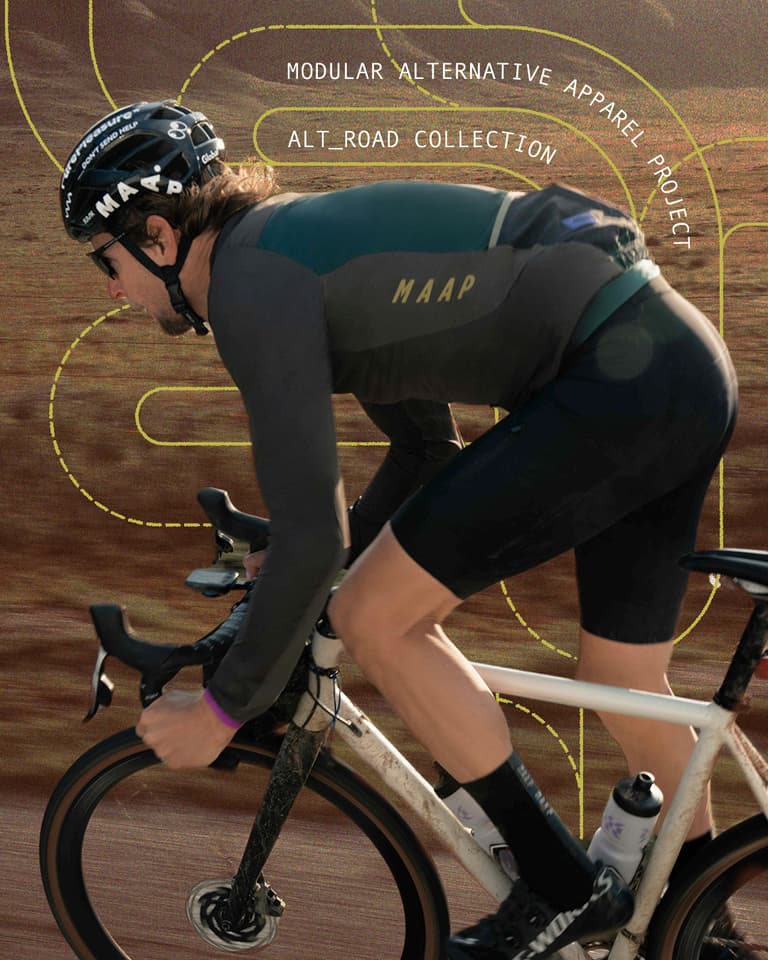 Question: What is Alt_Road? 
A: Gravel? B: Dirt? C: Bikepacking? D: Cow paths? E: Holding your bike over your head during a waist-deep river crossing?
Answer: All of the above. 
MAAP's Alt_Road Collection is made to pry open your mind and let in the sparkling kaleidoscope of bicycle-power possibilities. Skidding to a stop at a neighborhood path to see where it goes. Grinning between salt-crusted helmet straps as you behold a desert sunset that fades into twilight miles toward camp. All while feeling as comfortable as possible (considering the circumstances).
The latest Alt_Road collection is built for wild schemes and exploring extremes. And the newest collection comes with the performance details to back up its ambitions.