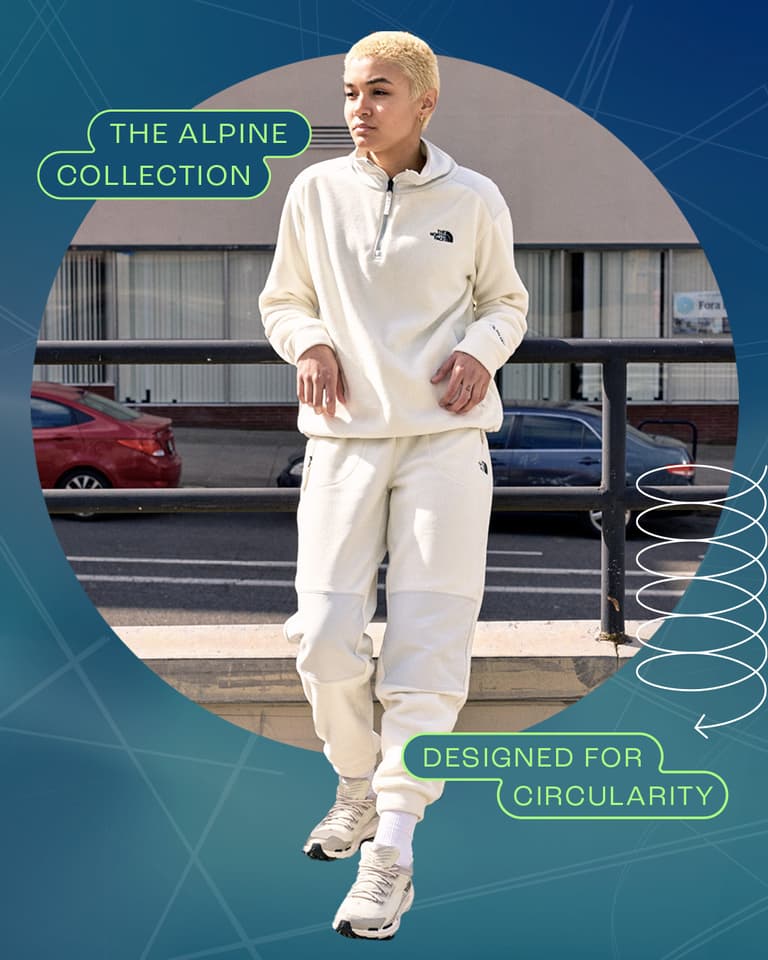 In Fall 2022, The North Face launched the Alpine Polartec® Collection, their first Circular Design line, for both men and women. Made from recycled materials, and made to be recycled again, the team found they could recreate the look, feel and functionality of their most iconic fleece pieces while still implementing circular design principles.
The first step for making this line a reality was finding a suitable mono-material fabric that was fully recycled and recyclable, but gave up none of the performance of virgin fleece. Polartec 200 Series Fleece, made from 100% recycled polyester, was the obvious choice. The material met all of The North Face's circularity requirements, but also had the classic feel and performance their customers expect.
The next step for the team was redesigning the trims and closures to be 100% polyester wherever possible so they can be recycled together with the fleece at the end of their lifespan—like the full-polyester drawcords. Other trim elements like zippers are limited to minimize the amount of disassembly required before the garments are recycled.