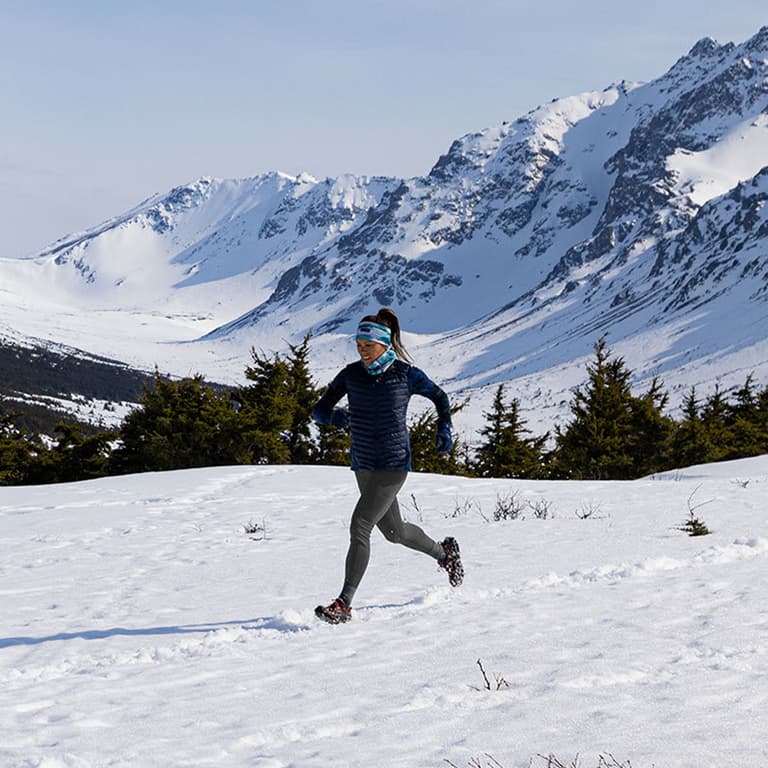 POWER STRETCH®: NEVER LOSE YOUR FORM
How do the Crash Tights manage to contort themselves to do all of these things? Polartec® Power Stretch® contouring fabric. Power Stretch is our performance-fit fabric, designed to raise the bar for stretch. The fabric employs super-strong elastic fibers that allow for four-way stretch that retains exceptional shape memory—springing back to its original form after stretching. This agile, dual-surface fabric absorbs moisture from the skin while continuously wicking it to the outer layer for fast evaporation. Power Stretch's outer surface has a low-friction finish, so this versatile fabric can layer perfectly with others and resist abrasion on its own.
DEDICATED TO WOMEN SINCE DAY ONE
After years of playing college basketball and other sports in ill-fitting women's athletic apparel, Missy Park had had enough. Keep in mind this was 1989—long before "athleisure" had come along and made women's performance apparel ubiquitous. If nobody else was going to take female athletes seriously, Park would. She started Title Nine in 1989 with a few grand in savings and a couple friends as impromptu models. The goal was to make top-level performance apparel specifically for women. The brand's sports bras, tights, and swimwear became a resounding success (eventually), and today Title Nine remains proudly women-owned by Park—still 100% focused on women.