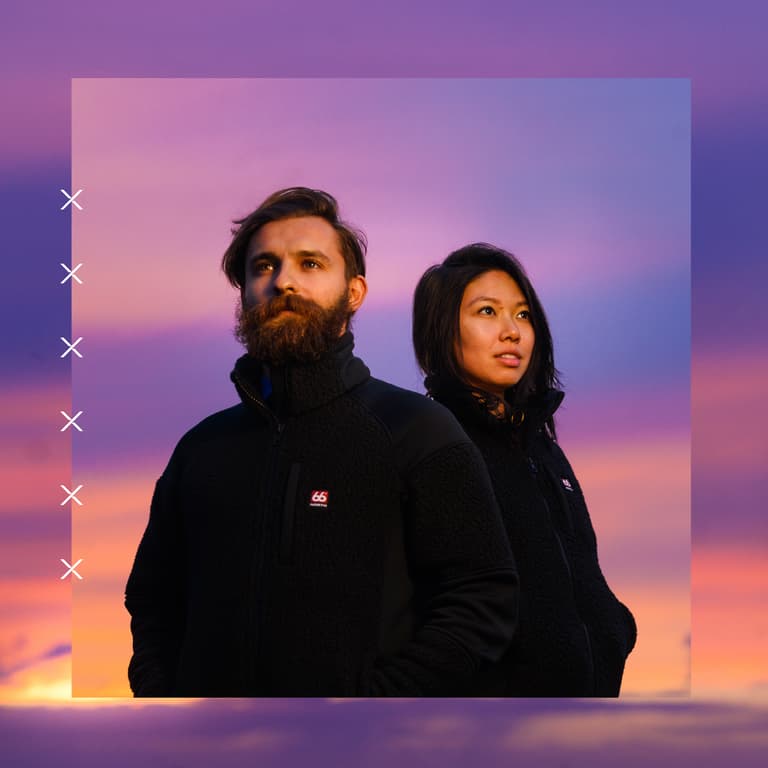 After a few roster changes necessitated by scheduling conflicts, government-imposed travel restrictions, and the typical dose of bureaucratic red-tape, Chris ultimately enlisted two kindred spirits to join him in the expedition.
First up — Kimmi Vo wrote her thesis on the intersection of gender and climate change, so she had plenty of relevant academic context for the journey. She also worked with UN Women in the Asia Pacific on mapping more than 1,700 gender and environment indicators to illustrate how the gendered impacts of climate change are currently not robustly measured.

Rounding out the trio is Luke Fazakerley, a Conscious Mindset Coach who is "closely connected to issues of wellbeing in an open, accepting way." Chris expressed how crucial Luke's perspective was in maintaining the sense of purpose for the trip.
The power pair would act as de facto production crew, artistic muses, and product models throughout the adventure.