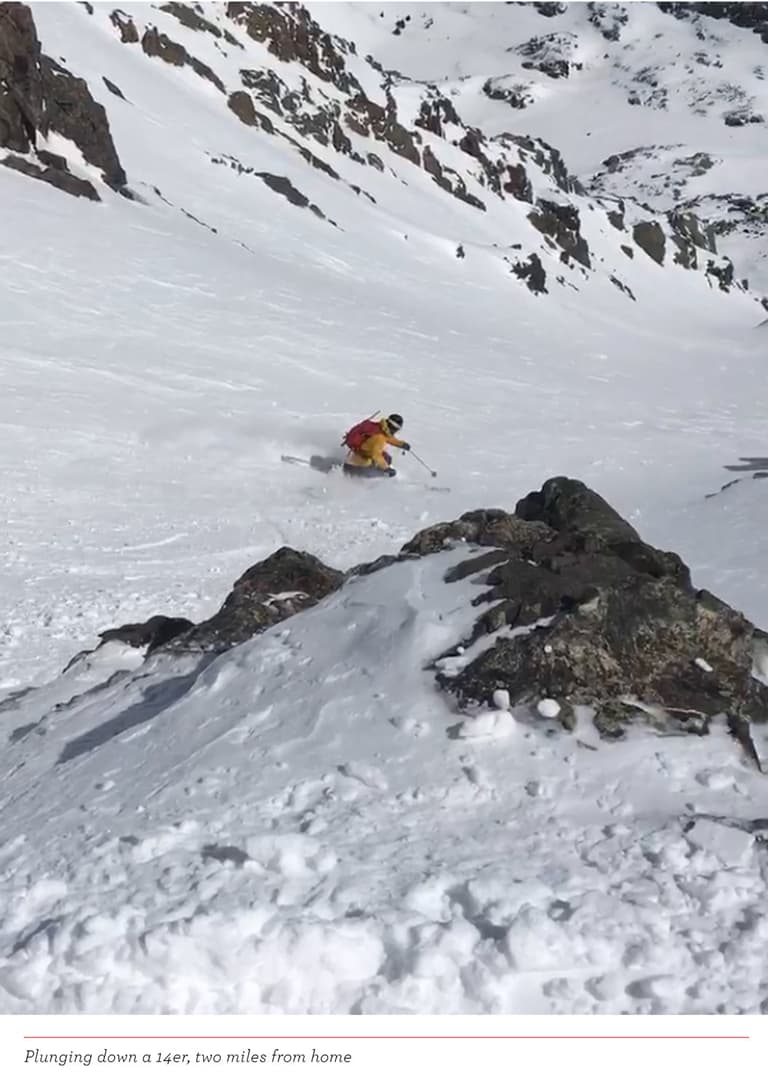 In 2007, I quit my job at the daily newspaper and became a freelance writer. A dreadlocked cabin dweller named Jeff got me a part-time gig at a ski shop, to help pay my bills until writing took off. During my first shift, a coworker asked if I knew where to score a black-market vasectomy. I made $11 an hour and was overpaid. Jeff became a close friend and frequent ski buddy. He'd recently moved out of his 120-square-foot miner's cabin after eight years. He liked the upgraded amenities he had in town, like running water and electricity, but he missed the wood-fired hot tub that he built on a creek at 11,000 feet.
Soon after starting at the ski shop, an avalanche forecaster named Scott got me a third gig. Scott was a senior member of the tight-knit crew of hutmasters who maintain four local backcountry cabins—a group that hadn't welcomed a plebe in 10 years. Scott already had taken me under his wing as a skier, teaching what felt like a perpetual class in long-term survival. When the huts needed one more person to stir the poop, he recommended me.
For years I made an effort to reenter my past as often as possible. I pitched stories that took me to New England so I could visit old friends and haunts. Though our bonds remained strong, I felt a gradual gap open between my life's direction and theirs. I drifted further from the geographical and professional bubbles I'd once viewed as potential destinations. This felt both rewarding and sad. I wished dearly that I could have their community, but, in the end, not at the expense of having our mountains.
Some came to Colorado on vacation, and I got to share my life with them, which was greatly fulfilling. However, trying to explain it to others—what I prioritized and why—became more difficult. I imagined that it sounded like I played all the time. Eventually, I stopped trying.