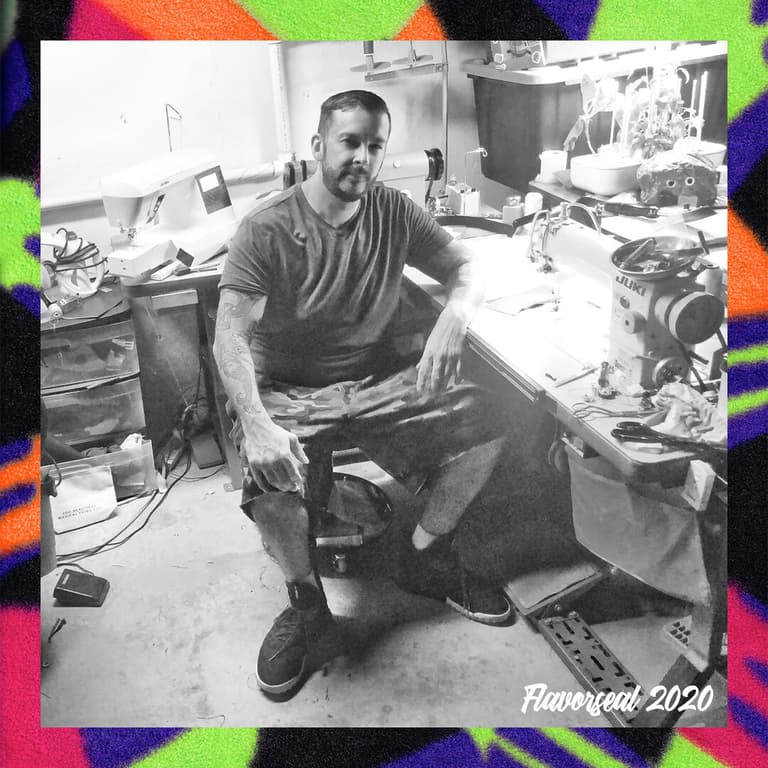 James always had a taste for style. Growing up in Brooklyn in the '90s, he was surrounded by big bold patterns, unique prints, and premium name brands with logos visible at all angles. It's the city that inspired modern streetwear today. It also inspired him to dream up a product of his own - a handmade hat with a touch of Brooklyn. The only problem, James had never seen a sewing machine in his life. But if he wanted this dream to come true, he had to learn.
"It was so much harder than it seemed at first," James said. "I failed and failed, and actually gave up a few times. But I said to myself, 'If I can use a drill press to make an audio-video device, I can learn to sew.'"
After hours of tutorials, joining forums, and breaking needles, James had finally sewn his first hat. Overcoming that challenge was a significant first step in his journey. Today, James owns seven different sewing machines in his mini-factory, or as his wife likes to call it, the basement.
"For me, it was about showing my kids that when you have an idea, you don't give up on it so easily." Sewing his first piece is when it clicked for James, that he could turn this into something bigger than he originally thought.