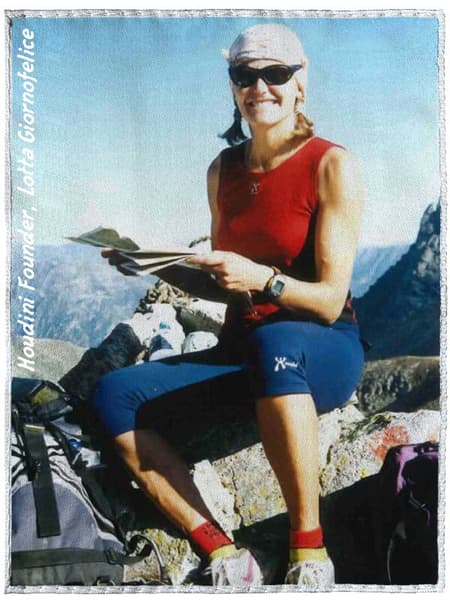 The story of Houdini Sportswear begins in the late 80s and early 90s when a lot of things we take for granted today in our industry just didn't exist yet. There weren't many women-led outdoor brands, mid-layers were bulky and decidedly technical, and breathability was still years away from buzzword status. Lotta Giornofelice launched Houdini to make the clothes she and her friends were missing for their high-intensity, start-stop activities.
Houdini slowly built a reputation for versatile and breathable garments by designing the clothes they wanted to wear without compromise. When Lotta first got her hands on our durable stretch fleece, Polartec® Power Stretch® Pro™, on a climbing trip in New Zealand, she saw an opportunity to apply the Houdini design philosophy to mid-layers unlike anything on the market at the time.
For Houdini, comfort's not just about how a garment feels when you're wearing it, it's the peace of mind knowing you're properly attired for whatever comes your way and the bond built over years of wear. They call it "Comfort Beyond Words" — the sum of the fit, the layering, knowing you have a piece you can rely on in the backcountry, that feeling you have when you fall in love at purchase and you stay in love for years to come. I think the Germans call it gestalt.
The Power Houdi was born of this design philosophy and Power Stretch Pro was the missing link that brought it all together. When you first throw it on, you know you're wearing something different, every detail considered just for you, for your next adventure, the trip to the bar afterwards, or the lounge after a long workday. There's a distinct feeling that you're wearing the last hoodie you'll ever need, and dammit that's what Houdini's done.