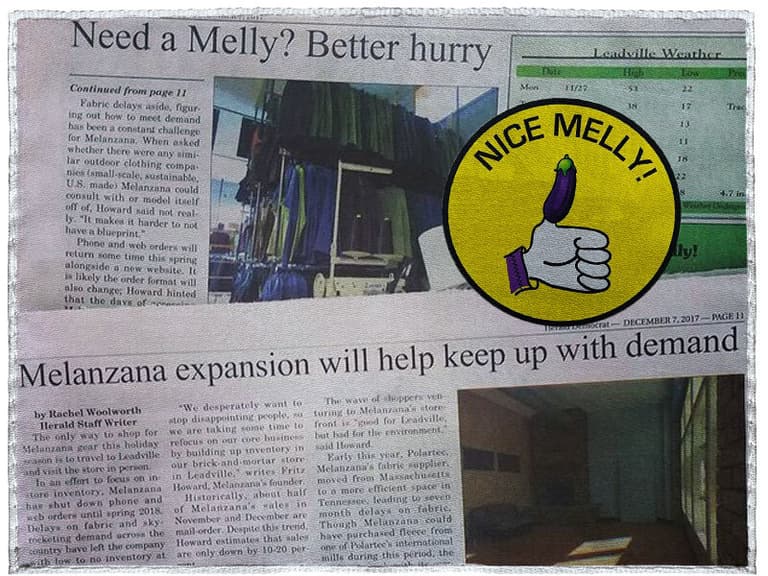 Melanzana has the best possible business problem. They can't make their limited product offerings fast enough to meet demand. The locally owned and operated outdoor brand from Leadville, Colorado, offers a limited collection of hoodies, beanies, and dresses — all made with Polartec fleece — that are so popular you can only buy them through online lotteries set up when a new batch becomes available.
But Melly fanatics from Denver to Dover are content to wait for the same reasons we're excited to gush over a brand we've worked with for decades. Melanzana exists to fulfill a foundational commitment to the environment and their community, and nobody, I mean nobody, can convince these folks to cut corners that would infringe on that promise. For over 20 years, the scrappy brand has brought sustainable jobs to Leadville by producing American-made pieces that have become authentic signifiers of the mountain lifestyle.
If you're reading this and unfamiliar with Melanzana, you probably already care about materials made sustainably in America and root for homegrown brands with lines of fans around the block. Well get ready to fall in love.