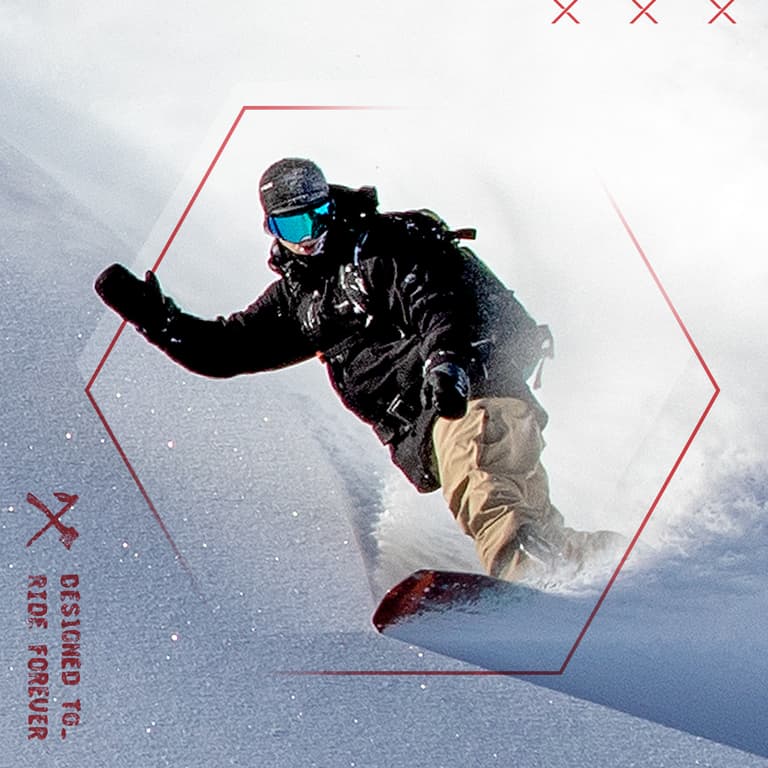 Before we do the dive, let's catch you up on our work with Bonfire thus far.
They released the first version of the Apex NeoShell Jacket and Pant as part of their 2019-2020 collection. It was the first time our category-defining breathable waterproof fabric was used for a premium snowboarding kit. Polartec team skier Baker Boyd marked the occasion by taking it for several spins in Japan.
The 2020-2021 update was Bonfire's headliner that year, the hero product for the entire collection. It's nearly sold out, but you can still snag one over at Evo.
Expect Bonfire to drop the 2021-2022 version of the Apex NeoShell 3L Stretch Jacket this fall / winter. They've rethought the pocket welds and other minor details, but you can bet the farm it'll be the envy of every gear lover in the snow.